Workshop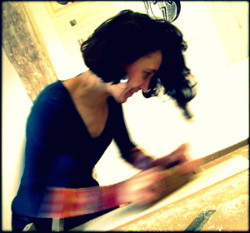 Over 30 years of experience in the new construction of modern and historical stringed instruments
Reconstruction of historical stringed instruments
Repair of bows and stringed instruments
Rehairing of modern and historical bows
Sound adjustments
A high level of craftsmanship together with my own musical experience, enables me to work in close collaboration with musicians to achieve their desired sound.
At times you will also find Malin Lardon in the workshop.

With a multifaceted educational background in music, handicraft and design, she attended the Swiss School of Violin Making in Brienz, and graduated cum laude in the summer of 2019. As well as multiple music projects on the Nyckelharpa – most of which in collaboration with Cheyenne Häni (recorders) under the name LYDIT – and some grafic design work, she runs a doublebass specialized Luthier's workshop together with Paul Pedrazzini in St. Johann (pedrazzini-lardon.ch).